What's the right thing to do if you've been wronged?
Top 10 ways to express (or resolve) your complaint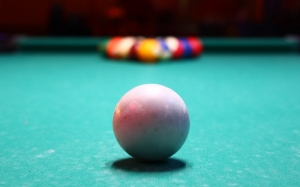 If you've been the target of a scam or worse and you are not yet ready to let them off the hook by deleting, ignoring, or simply hanging up, then consider making offense your best defense. Reporting your incident is not only self-empowering but helpful to your neighbor, who may be the next victim. Flagging an issue to the right people is the best way to put thieves on the laws radar.
These ten options evolved out of my friends and my own unfortunate encounters with the Trickster.
http://maine.gov/ag/consumer/complaints/index.shtml

Every state has its own version of a consumer protection website. This particular one is associated with the Maine Attorney General's Office. The advantage of contacting a state run website is that they are more in touch with the scams running amuck regionally. Visiting http://www.maine.gov/ag/consumer/index.shtml will give you a thorough overview of where our vulnerabilities are.
---
https://www.bbb.org/consumer-complaints/file-a-complaint/get-started

The BBB has always been my first go-to for reporting businesses disfunction. Their interface is easy to fill out and submit. They handle disputes that relate to marketplace issues experienced with the services or products a business provides. Most businesses take this type of complaint seriously.
---
https://www.ic3.gov/complaint/default.aspx

The IC3 was established as a partnership between the Federal Bureau of Investigation (FBI) and the National White Collar Crime Center (NW3C) to receive Internet related criminal complaints and to further research, develop, and refer the criminal complaints to federal, state, local, or international law enforcement and/or regulatory agencies for any investigation they deem to be appropriate. This site is helpful to use when large sums of money and property are at risk or perhaps even for petty violations which may grow up to be full felonies someday.
---
https://www.ftccomplaintassistant.gov/#crnt&panel1-1

The FCC, Federal Communications Commission's mission is to prevent business practices that are anticompetitive or deceptive or unfair to consumers; to enhance informed consumer choice and public understanding of the competitive process; and to accomplish this without unduly burdening legitimate business activity.
---
http://www.consumer.ftc.gov/features/feature-0014-identity-theft

Although this website does not process complaints, it can help you recover from a breach in privacy and if your identity has been stolen.
---
https://complaints.donotcall.gov/complaint/complaintcheck.aspx?panel=2

Preventive measures go along way. This site managed by the Federal Trade Commission can nip some harassment in the bud. To register, add your phone number for free by visiting http://www.donotcall.gov or by calling 1-888-382-1222 from the phone you want to register (TTY: 1-866-290-4236).
---

Note: Having the best spam filters and security programs on your website, server, device, and desktop is a critical preventive measure in stopping unwanted intrusions. It is worth the time and money to keep your systems updated and continually protecting your interests. Contact Zellous.org for some suggestions on how to harden your systems or if you have been hacked.
---
https://consumercomplaints.fcc.gov/hc/en-us

The Federal Communications Commission regulates interstate and international communications by radio, television, wire, satellite and cable in all 50 states, the District of Columbia and U.S. territories. If any of your experienced violations fall within these domains, this site may give you satisfaction that justice is underway.
---
https://www.us-cert.gov/forms/report

"Through its 24×7 operations center, US-CERT accepts, triages, and collaboratively responds to incidents; provides technical assistance to information system operators; and disseminates timely notifications regarding current and potential security threats and vulnerabilities." The Department of Homeland Security's United States Computer Emergency Readiness Team (US-CERT) US-CERT is part of DHS' National Cybersecurity and Communications Integration Center (NCCIC). As a website developer, this site has given me a heads-up on what may be coming my way.
---
http://www.usa.gov/topics/consumer/complaint.shtml

This site is user friendly and provides targeted help with specific types of complaints. It provides a sample complaint letter and other options. Its search function allows on to probe specific types of scams.
---
Other Useful Resources
https://www.moneymunk.com/identity-theft/

Identity Theft 101: How it Happens & What to Do if It Does
---
Good Luck!
Zellous.org – Sustainable Website Design