Project Description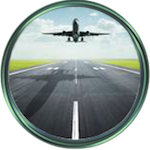 If you currently have a hosted domain with no live website, but, would at least like to show your basic business information, then a landing page may be best for you. You may still drive customers to your business even if you are not yet ready to invest in a full-fledged website. With this landing page your site will get indexed by Google and other search engines with your specially created search engine optimization (SEO) keywords and meta data. Your business information will be displayed just like the "home" page of any typical website. Everything needed for a viewer to contact and find you is present.
Key Features
• Your logo graphic with customized text font and color.
• A description of your services, products or other important information.
• A button for contacting you via your email marketing program, email, or any other designated link such as a Facebook page. Collect emails!
• Choose a background color or add a background image to match your brand.
• Have your Google Map embedded into the page.
• View your site on any type of screen. Your landing page will be responsive to mobile, pads, or desktops.
Landing Pages are an ideal way to convert more of your passive website visitors into active leads or email list subscribers.