Project Description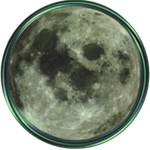 We have worked with enough businesses to understand how scattered an online presence can get. There are sometimes too many different portals, passwords, and protocols to keep track of. Board members come and go sometimes taking with them a piece of the institutional memory, while others simply forgot it.
Perhaps a domain expired, an update was overlooked, or old content lingered and grew stale. Perhaps the good folks running the organization might say " I really don't understand all of that technical stuff."
All of the online third-party or in-house systems one uses and that are also integrated into the website can be easily managed through one centralized location. The entire network can be portrayed as an interactive graphic flow chart and master document (manual).
We help you construct a personalized online (and printable) manual (via wiki) that represents your online presence. This manual includes a manageable map of your connections, access portals, online vault and cloud storage of documents, protocols for self-maintenance and routine operation. Brief descriptions of what they are and why they are need is there to remind the user.