Project Description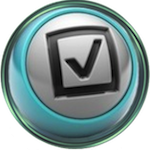 Our sites are mobile ready and responsive to all methods of rendering. You may also have your site created on a mobile platform and adapted to the standard screens. Either way, have your site viewable to the increasing number of mobile users or with viewers using antiquated or adaptive software and hardware.
Responsive web design is not just "the newest thing" – it's the direction that the web is moving towards If your site is not responsive, you're getting behind.
Unlike some themes and developers that automatically format the site for mobile ready according to a set algorithme, we are able to customize each page. This allows for a more targeted message.
"Responsive design is all about knowing what to show for mobile users, and what doesn't matter or isn't relevant or usable on a mobile interface."
This comes in handy when you have special content to feature upfront when the person clicks to that page from a device. Without this feature, the content may be far below the fold and long to scroll to.
*Definition: Responsive Web design (RWD) is a Web design approach aimed at crafting sites to provide an optimal viewing experience—easy reading and navigation with a minimum of resizing, panning, and scrolling—across a wide range of devices (from mobile phones to desktop computer monitors).
* Citation: http://en.wikipedia.org/wiki/Responsive_web_design