Project Description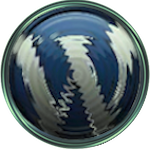 Need a little help in getting your WordPress site up and running? Has your site been difficult to manage or not doing what you want it to? Would you like to upgrade your speed, add functions, improve general efficiency, or do something special with it?
We listen and then craft solutions catered to your specific needs. Set up a brief consultation session and by the end of that hour you'll have a new outlook on your site. Every business we serve is unique. There isn't a one-size-fits-all package. It begins with a conversation.
We offer client centered solutions.
Contact Us!
• Management
• Look & Feel
• Security
• Analysis & Monitoring
• Performance
1) We offer a complete library of video tutorials and explicit how-to manuals that will directly address any skill or concept question you have.
2) We also offer screen share help through your favorite Voice over IP (VoIP) service, which will demonstrate , within your online environment, specifically what to do.
3) We help with managing your administrative dashboard area so you will know at a glance how your site is performing and what needs attention. Receive instant help within your website with a smart manual.