WordPress Help
There are many ways for you to improve your website.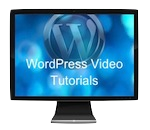 We offer a complete library of video tutorials and explicit how-to manuals that will directly address any skill or concept question you have.
We also offer screen share help through your favorite Voice over IP (VoIP) service, which will demonstrate , within your online environment, specifically what to do.
We help with managing your administrative dashboard area so you will know at a glance how your site is performing and what needs attention. Receive instant help within your website with a smart manual.
Have your vital updates on autopilot so you can focus on keeping your content fresh. The learning curve for managing your site does not have to be so steep.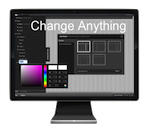 "How can I change the look and feel of my website?"  This is a common concern. If you started out with a fixed template with limited options, then you are probably stuck. You can pay a web developer to re-code your website, but that is expensive. If you have, however, converted your site to our approach or created your site through us initially, then you are free to build virtually any dfesign you can think of. You will not be constrained to another designer's system. You will have the artistic license to change your own website.  If you are not interested in learning to visually edit your site,have us do it for you quickly and affordably.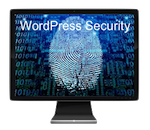 "I got hacked!" or "How can I prevent my site from being abused?" It is relatively easy to place safeguards on your site that will watch your site 24/7 and inform you if anything looks suspicious. There are a multitude of degrees you can secure your website. "Prevention is worth a pound of cure." This has never been as important as it is now since thieves and other losers are becoming more and more sophisticated. You can set your own boundaries. Knowing you can protect yourself allows greater freedom when reaching out to new viewers.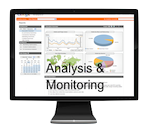 Be the first to know if something isn't right. If someone is linking to you or you have a traffic spike, wouldn't you like to know so you can follow through with that opportunity? Would you like to get regular reports on the who, how, what, where, when, and why of your website's life out in cyberland? Intelligent Feedback is always good. How to use that feedback to change your website involves some insight and the right tools. This is how you transform this raw data into a better crafted website.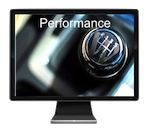 "How can I increase my speed?" "Can I improve my exposure and get more people to find me?" Performance enhancements can cover a wide territory, from search engine optimization to hosting considerations. After a complete objective analysis of your website, we will be able to make recommendations on how to improve your site's performance. Once you learn the methods, you will be able to apply them yourself easily. We will share our constantly updated library of "best-practices" for you to use or have us to apply to your website.