Project Description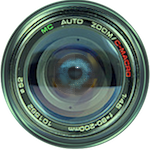 Video, and audio clips, as well as other multi-media hybrids can be integrated into our sites in a pleasantly effective way. Video content is one of the best ways to keep your viewers engaged with your site. It is quickly becoming the first click for delving into your content.
View this page to see an example: GaryGurney.com
We use several of Main't best videographers to craft a video that is best for your brand. Contact us for more details.