We deliver creative and sustainable website
services

for businesses, non-profits, and individuals.
WordPress Installation, Recovery, Migration, and Development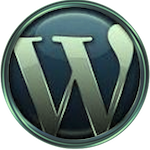 Need a little help in getting your WordPress site up and running? Has your site been difficult to manage or not doing what you want it to? Would you like to upgrade your speed, add functions, improve general efficiency, or do something special with it? Do you need to convert your site from Joomla or Drupal? Do suspect it has been hacked?
We listen and then craft solutions catered to your specific needs. Set up a brief consultation session and by the end of that hour you'll have a new outlook on your site. Every business we serve is unique. There isn't a one-size-fits-all package. It begins with one -on-one conversations.
We offer client centered solutions.
1) We offer a complete library of video tutorials and explicit how-to manuals that will directly address any skill or concept question you have.
2) We also offer screen share help through your favorite Voice over IP (VoIP) service, which will demonstrate , within your online environment, specifically what to do.
3) We help with managing your administrative dashboard area so you will know at a glance how your site is performing and what needs attention. Receive instant help within your website with a smart manual.
Search Engine Optimization (SEO)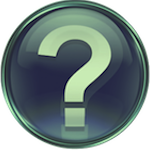 How effective is your website if many of your potential viewers cannot find you? Increase your ability to be found with proven SEO methods such as: optimized titles, meta descriptions, sitemaps, search engine registration, links, keywords, image data, etc., and other non-conventional means.
Receive a free evaluation on the current status of your SEO and performance programming. From this point, then receive three hours of work to take the site further towards people finding you. We employ "best-practice" techniques suited for WordPress platforms. Improvement will be measured by neutral third-party analysis so you can view the measurable changes and you. We guarantee an improvement in hits and performance or there is no charge. We cover the top "must have" conventional techniques along with some of our own methods. Some of the things we examine include:
• Relevance • Link Authority • PageRank Analysis • Meta Data • Permalinks • Content Relevance • Keywords & Audience • Media Integration • Organic Link Attraction • Guest Posting • Blog Commentary & Networking • Registries • Hard & Software Optimization • Referring Domains • Social Media Integration ….and more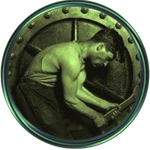 Choose the level at which you wish to be involved in the maintenance part of your site. Purchase a plan to fit your needs.  If you have any special requests or unanswered questions,  email us. A properly maintained site engine is key to keeping a performing edge. The ability to easily keep your site fresh and attractive will boost views.
This service can be for whatever you need it to be. Usually it involves a change such as new content or imagery or an added function etc… Maintenance includes 3 hrs. labor executing any of the following needed tasks:
• Text / content changes • Image processing (formatting images to size) • Website evolution / creation of additional pages/posts/special content • Most change requests to be completed within 24 hours • Updating images and graphics • Adding / removing links on your site • Exchanging links with other sites • Adding / removing PDFs, MS Word Docs and/or other document types • Analytics (visitor traffic information and analysis) • SEO • Other services that can be customized to your specific needs • Telephone, e-mail support & consultancy
Email Marketing Systems & Campaigns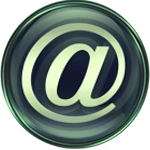 We use MailChimp a service that  makes it easy to design email newsletters, share them on social networks, integrate with other WordPress features and track all the results.
Once MailChimp is integrated into your website you have the keys for unlocking the full potential of your subscriber base.
Their email designer makes it easy to add content and collaborate on emails that fit your brand. You can gather information from readers on your signup form, and send them newsletters they care about with segmentation. Creating multi-user accounts allow you to grant different levels of access to your team members. MailChimp can be accessed from any device so you can use their iPad app to compose and edit campaigns, even when you're not online.
For political campaigns we can integrate with your preferred database/CRS  or set up your own customized campaign integrating the most powerful combination of plugins available for getting out your message and communicating with your viewers.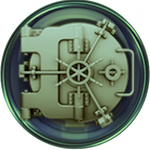 "I got hacked!" or "How can I prevent my site from being abused?"
It is relatively easy to place safeguards on your site that will watch your site 24/7 and inform you if anything looks suspicious. There are a multitude of degrees you can secure your website. "Prevention is worth a pound of cure." This has never been as important as it is now since thieves and other "losers" are becoming more  sophisticated. You can set your own boundaries. Knowing you can protect yourself allows greater freedom when reaching out to new viewers. Automatic plugin updates, server security,  and website backups are a few of the common sense measure one can take.
Facebook Enhancements, and Strategy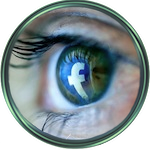 These days, just having a website with its link to your Facebook page is no longer enough. Enhancing this Facebook presence, as well as utilizing other social networks, can be an essential way for businesses to connect with prospects and customers, share content, and generate leads. Facebook is unique because one has to work within Facebook's individual restrictions and design limitations. We can do this efficiently. We will set you up to achieve a unique Facebook and social media presence that stands out from competitors.
Show your personality with a customized professional Facebook business page. We will customize your page with a stunning cover photo, custom welcome tab, and more. Consider these facts below (and these stats have probably increased since this post date):
•    Facebook provides the most intimate way to connect with a mass audience – ever.
•    Americans alone spend over 53 Billion Minutes on Facebook each month.
•    Over 41% of all U.S. businesses have a presence on Facebook and this grows every month.
•    59% of Fortune 500 Companies have a Facebook page or more.
•    These companies spend billions of dollars on Facebook every year.
Facebook has the capability to make your brand go viral, gaining you thousands of new customers. We create a custom Facebook Fan Page Tabs directly in your Timeline which is editable through your admin WordPress dashboard. You can have it designed any way you would like, so you are not locked in to the Facebook style. This enables you to have a set of viral tools that let you run sweepstakes, auto-post on walls, capture user email addresses, show an image slider, embed videos, and more.
The reason for this capability is that the iFramed Web page, isn't hosted on Facebook. It is hosted on your server. Thus, one can use their own standard HTML, CSS, and JavaScript like any other Web page. Interactions with Facebook content are achieved using the Facebook Software Development Kits (SDKs) and XFBML tags.
Photo Galleries & Visual Enhancements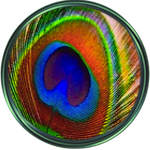 There is a multitude of great image viewing options available. Display your photos and graphics through slide shows, image galleries, backgrounds, and embellished pages. Use any favorite image bank like Flickr, Instagram, or Picasa with your portfolio page. You may even protect your images through a digital watermark. Added to each site is a plugin that will reformat your image to a compressed size to help speed up the download time of your website as well as save space on the server.
"How can I change the look and feel of my website?"  This is a common concern. If you started out with a fixed template with limited options, then you are probably stuck. You can pay a web developer to re-code your website, but that is expensive. If you have, however, converted your site to our approach or created your site through us initially, then you are free to build virtually any design you can think of. You will not be constrained to another designer's system. You will have the artistic license to change your own website.  If you are not interested in learning to visually edit your site, have us do it for you quickly and affordable.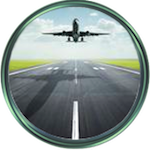 If you currently have a hosted domain with no live website, but, would at least like to show your basic business information, then a landing page may be best for you. You may still drive customers to your business even if you are not yet ready to invest in a full-fledged website. With this landing page your site will get indexed by Google and other search engines with your specially created search engine optimization (SEO) keywords and meta data. Your business information will be displayed just like the "home" page of any typical website. Everything needed for a viewer to contact and find you is present.
Key Features
•    Your logo graphic with customized text font and color.
•    A description of your services, products or other important information.
•    A button for contacting you via your email marketing program, email, or any other designated link such as a Facebook page. Collect emails!
•    Choose a background color or add a background image to match your brand.
•    Have your Google Map embedded into the page.
•    View your site on any type of screen. Your landing page will be responsive to mobile, pads, or desktops.
Landing Pages are an ideal way to convert more of your passive website visitors into active leads or email list subscribers.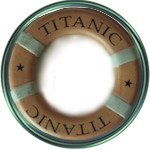 If you have a particular need and would like some assistance in working through it, please contact us and get an estimate on what it would cost.
The WordPress community is a dynamic, creative, and prolific group of open-sourcerists. We are constantly discovering new enhancements as WordPress continues to evolve. Through careful testing and applying our best-practice scrutiny, the most reliable plugin software programs emerge. We take joy in sharing our findings. We are available for special services customized to your website.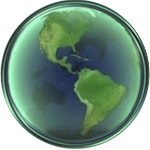 Our sites are hosted by a variety of Green & VPS servers in the United States. Our hosting solutions range from providers employing carbon offset credits to reduce greenhouse emission effects, to most depending solely on self-generated sustainable energy, for example CanvasDreams. Learn More.
Zellous.org hosting clients also receive regular maintenance on their Content Management System (CMS), namely WordPress (WP). All of our sites run on WP. As part of our service to you, we routinely monitor the sites for expired programs and plugins, maintain the databases, examine and prevent security threats, monitor user interfaces, and generally help evolve your website. Visit here for more details.
Institutional Memory & Simplification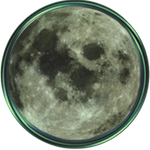 We have worked with enough businesses to understand how scattered an online presence can get. There are sometimes too many different portals, passwords, and protocols to keep track of. Board members come and go sometimes taking with them a piece of the institutional memory, while others simply forgot it.
Perhaps a domain expired, an update was overlooked, or old content lingered and grew stale. Perhaps the good folks running the organization might say " I really don't understand all of that technical stuff."
All of the online third-party or in-house systems one uses and that are also integrated into the website can be easily managed through one centralized location. The entire network can be portrayed as an interactive graphic flow chart and master document (manual).
We help you construct a personalized online (and printable) manual (via wiki) that represents your online presence. This manual includes a manageable map of your connections, access portals, online vault and cloud storage of documents, protocols for self-maintenance and routine operation. Brief descriptions of what they are and why they are need is there to remind the user.
eCommerce & the Sharing Economy
Credit Card Processing, Recurring Payments, Identity & Check Verification, Electronic Check Validation, Shopping Carts and eStores, Membership Portals, and TimeBank/Service Exchange processing options. Alternative methods of conducting an exchange.
For product-based businesses, we suggest WooCommerce. You can take an average WordPress site and turn it into an ecommerce magnet. With their suite of plugins you can sell anything. Managing payments, shipping options, marketing and tax, inventory management, reporting, is not a headache anymore.
Social Network Integration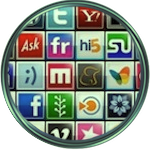 Go beyond the customary. Have your social connections integrated with the site as well as any other functions where members, viewers, clients, and friends interface. Be able to view all of these connections at a glance through a special dashboard on your account.
Post your content to Facebook and Twitter simultaneously. Imagine combining all your social network activities into a single feed or one single network stream? Display your social media profiles, and manage easily. Social media traffic is one of the biggest sources of visitors to your website. However, in order to receive this traffic, you need to make it easy for users to share your content with their friends and followers.
Our sites are mobile ready and responsive to all methods of rendering. You may also have your site created on a mobile platform and adapted to the standard screens. Either way, have your site viewable to the increasing number of mobile users or with viewers using antiquated or adaptive software and hardware.
Responsive web design is not just "the newest thing" – it's the direction that the web is moving towards If your site is not responsive, you're getting behind.
Unlike some themes and developers that automatically format the site for mobile ready according to a set algorithme, we are able to customize each page. This allows for a more targeted message.
"Responsive design is all about knowing what to show for mobile users, and what doesn't matter or isn't relevant or usable on a mobile interface."
This comes in handy when you have special content to feature upfront when the person clicks to that page from a device. Without this feature, the content may be far below the fold and long to scroll to.
*Definition: Responsive Web design (RWD) is a Web design approach aimed at crafting sites to provide an optimal viewing experience—easy reading and navigation with a minimum of resizing, panning, and scrolling—across a wide range of devices (from mobile phones to desktop computer monitors).
* Citation: http://en.wikipedia.org/wiki/Responsive_web_design
RSS, Podcast, Live Feed …
Standard on all sites is a RSS feed. However, learn how we use this and podcasting, live feeds and social media mods to syndicate your content for a wider audience. Also installed automated functions can regularly deliver your site content which creates more viewer loyalty an interest. Avoid the common mistake of allowing your content to spoil.
Why podcast? It is accessible on the go. You can subscribed to via RSS, Atom, or download it to a mobile phone or PDA.Begin offering: Lectures, radio programs, announcements, speeches, commentaries, music, tutorials, all syndicated on your WordPress site via podcast. Marketing savvy entrepreneurs have always recognized the value of offering these services.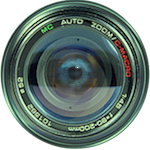 Video, and audio clips, as well as other multi-media hybrids can be integrated into our sites in a pleasantly effective way. Video content is one of the best ways to keep your viewers engaged with your site. It is quickly becoming the first click for delving into your content.
View this page to see an example: GaryGurney.com
We use several of Maine's best videographers to craft a video that is best for your brand. Contact us for more details.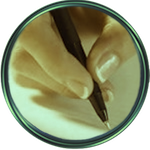 We use the most sophisticated and yet easy to manage form plugins available. These program can be combined with MailChimp, PayPal, and other programs to synergize your membership/contact portal.
We also offer online-community programs such as BuddyPress to make your site interactive.
BuddyPress makes your WordPress site attractive with social-network features like user profiles, activity streams, user groups, and more. Some uses include:
•    A campus wide social network for your university, school or college.
•    An internal communication tool for your company.
•    A niche social network for your interest topic.
•    A focused social network for your new product.
We install easy to use third party membership programs that can turn any WordPress site into a full-blown membership site.
Have a question? Contact Us.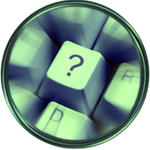 It is worth repeating: If you have a particular need and would like some assistance in working through it, please contact us and get an estimate on what it would cost.
The WordPress community is a dynamic, creative, and prolific group of open-sourcerists. We are constantly discovering new enhancements as WordPress continues to evolve. Through careful testing and applying our best-practice scrutiny, the most reliable plugin software programs emerge. We take joy in sharing our findings. We are available for special services customized to your website.
Thank You! For considering Zellous.org for your WordPress website needs.
Contact Zellous Now
Contact Zellous to get a free estimate on the improvements you are considering.
We can also evaluate your site and make suggestions on how to improve it.
Contact Zellous Now