This Classic Winner Wildcat II outboard runabout is a remarkable boat. For those who like the retro design and spirit of these increasingly rare boats, I have included some history of its lineage along with some current examples of other Winner Boat Enthusiasts throughout the world. It has a fiberglass hull, is 17.5 feet long and 86 inches at the beam. This particular boat weighs approximately 1250 pounds.
Sold!
Complete with trailer, outboard, and equipment.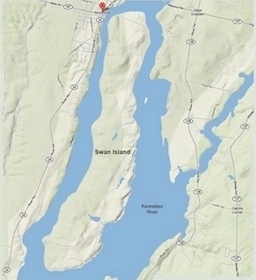 On this bright and crisp day we took the freshly painted and outfitted boat around Swan Island on the Kennebec River. Besides a clear sense of adventure, the responsive controls and steering are demonstrated here.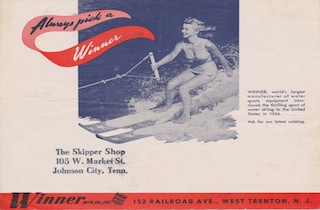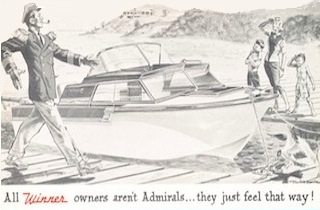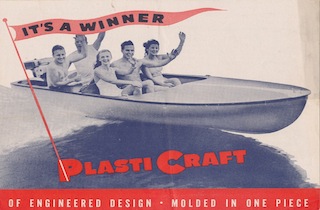 About the Trailer
This trailer was made by Midwest Industries, Ida Grove, Iowa for "Shore Land'r" (http://www.shorelandr.com). Model Identification: GvWR GAWR, Single axle. Measures 18'8″ in length and 6'2″ width.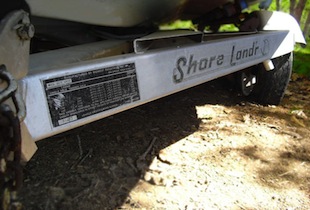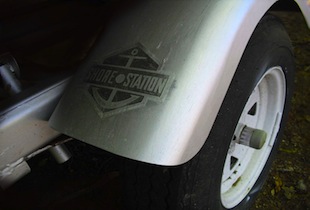 About the Motor
Evinrude Outboard E70TLEND
These links give details on the motor parts and construction: http://www.marineengine.com/parts/johnson-evinrude-parts.php?year=1992&hp=70&model=E70TLEND and http://www.selfixer.com/parts/outboard.motors/evinrude/1992-70-e70tlend-parts-catalog/